The Vinyl Plank Advantage
While most of us admire the look of hardwood floors, their costly price tag and extensive care requirements can make them an impractical option for certain homeowners. Often identical in appearance, today's vinyl plank flooring presents an economical–yet extravagant-substitute.
Your Vinyl Plank Experts
With our comprehensive collection of vinyl plank flooring, McDonald Carpet One Floor & Home is your local hub for some downright fabulous alternatives to hardwood floors. Easy to maintain and elegant, vinyl planks are available in a full array of textures and colors, including those capturing the looks of exotic hardwoods, luxurious marble, or delicate ceramic tile.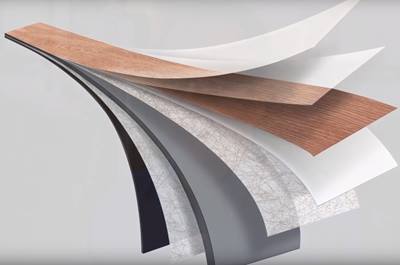 Why Vinyl Planks?
Like Wood, Only Better: While hardwoods will inevitably become weathered and worn over time, you'll never need to refinish or polish your vinyl plank floors. Parents who have young children, or pet owners take note: while wooden floors will expand and contract with moisture, installing a vinyl plank floor means you'll never have to worry about pet accidents or juice spills.
Lasts Longer than Laminate: Although many consider vinyl and laminate to be virtually identical, nothing could be further from the truth. While both can capture the look and style of wood or stone, vinyl tends to be more water resistant than laminate: often making it a better choice for areas susceptible to moisture.