Realities for Children Boulder County
McDonald Carpet One Floor & Home is a proud business member of Realities for Children Boulder County (RFCBC). RFCBC serves abused and neglected youth in the local community by providing college scholarships, transitional housing, emergency funding, and more. As a non-profit organization based in Boulder, RFCBC works to help young people in our area become independent, engaged, and compassionate members of our community.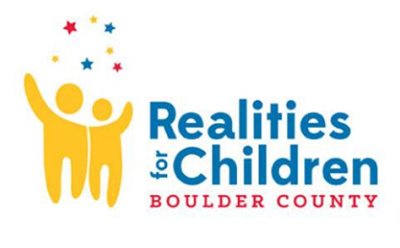 McDonald Carpet One Floor & Home partners with RFCBC to fund programs like the RFC Emergency Fund, which helps vulnerable youth deal with unexpected problems like medical bills, family emergencies, and car repairs. Circumstances like these can be derailing, and having resources available through RFCBC keeps kids on their feet. The organization also helps children and teenagers stay off the streets by offering transitional housing through its Polaris House, which has assisted dozens of youth since its creation in 2003. It's specifically aimed at young people who are aging out of the foster care system but don't have the resources available to pay for housing. Residents at the Polaris House work full-time or attend classes while paying low-cost rent and utility bills. They're also given back 50% of their Polaris lodging payments after they move out to use for future housing. Additionally, RFCBC works with community partners to host events, workshops, fundraisers, and job training programs geared towards empowering youth and teaching them to live independently and act as positive forces in the community.
At McDonald Carpet One Floor & Home, our business is happy to be a part of this organization because we believe in embedding purpose into our profit line. Fun fact: 100% of money raised by RFCBC goes directly to youth in the program! If you'd like to learn more about Realities for Children Boulder County, visit their website, or check out their Facebook page. You can also contact us if you have feedback or suggestions about local non-profit programs and organizations we should get involved in. Our company is dedicated to civic engagement and bettering our community, and we love learning about new opportunities to grow.